10.  Snow White and The Seven Dwarves 1937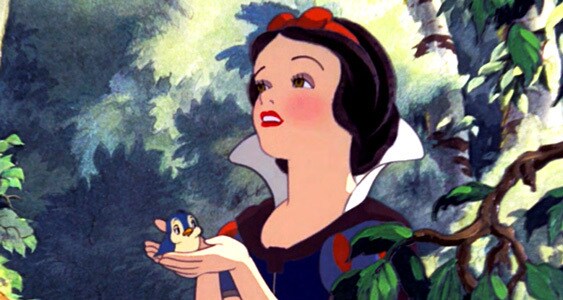 Snow White was not only the first full length animated film. It is a beautiful haunting story drawn with perfection and brillant colors. The film is the reason why fantasy was able to take off, it's impact was seen with how it gave MGM the courage to do the Wizard of Oz. Disney took a big gamble and it paid off.
09.  How Green Was My Valley 1941
Not only is this the best film of director John Ford it is the masterpiece forgotten by everyone. Hardly anyone I know has ever seen this film and it's a shame. Ford is able to aptly weave the joys and sorrows of life through the story of one family just as in Grapes of Wrath. He is more nuianced in doing that in Valley.
Please take time and watch this masterpiece.
08. Star Wars: Empire Strikes Back 1980
Very rarely does a sequel ever become better than it's orinigal especially when it is a beloved iconic and legendary film. Yet there is no doubt the Empire goes leaps and bounds above New Hope.
07. The Seven Samuri (1954)
Few films have the impact that Seven has and helped to not only take a great story to screen but to legitimize an iconic director.
06. The Wizard of Oz  1939 
Do I really have to justify this one.
05. Night of The Hunter 1955
Very few films hit me on every level and this one does it. Not only does Lillian Gish deliver what I think is the single greatest performance in film. Robert Mitchem is equally effective in this taunt thriller. The film is many things but it probably best blends the genres of surrealism, noir, fantasy and drama in the most beautifully haunting way. At times the film scares you and other times it affirms childhood joys and wonder. It is the best representation in film of evil vs good. Of the twisted and the innocent. If nothing I say convinces you then check out one of the best scenes in film history.
04.  Vertigo 1958
Films rarely match great storytelling and superb techincal form. Vertigo is a brillant film with in every way a film can be amazing. Oh the twist will through you for a loop. Hitchcock at his very best.
03. Lawerence of Arabia 1962
Lawerence of Arabia is the greatest epic film of all times. Not only does it have a massive scope it never forgets the need of developing the person changes of Lawerence. David Lean's masterpiece is near perfect.
02. The Godfather 1972
The Godfather is flawless in every way. It almost seems accidental that it comes out as the classic masterpiece and that Al Pacino was almost kicked off the film by Paramount.
01.  Casablanca 1942
Casablanca is the greatest film of all time for many different reasons.
The Script is perfect
The Cast including Humphrey Bogart, Ingrid Bergman, & Claude Rains was perfect
The direction by Michael Curtiz was perfect
The time and place it was made was perfect
The greatest scene of the greatest film ever made.